Description
Buy YEVO 1 Wireless Earphones in Pakistan | TechMatched
YEVO 1 – Trendy & Premium True Wireless Earbuds – 30 Hours Battery Life – Sound and Style Personalized – Black, Black & Gold, White & Gold.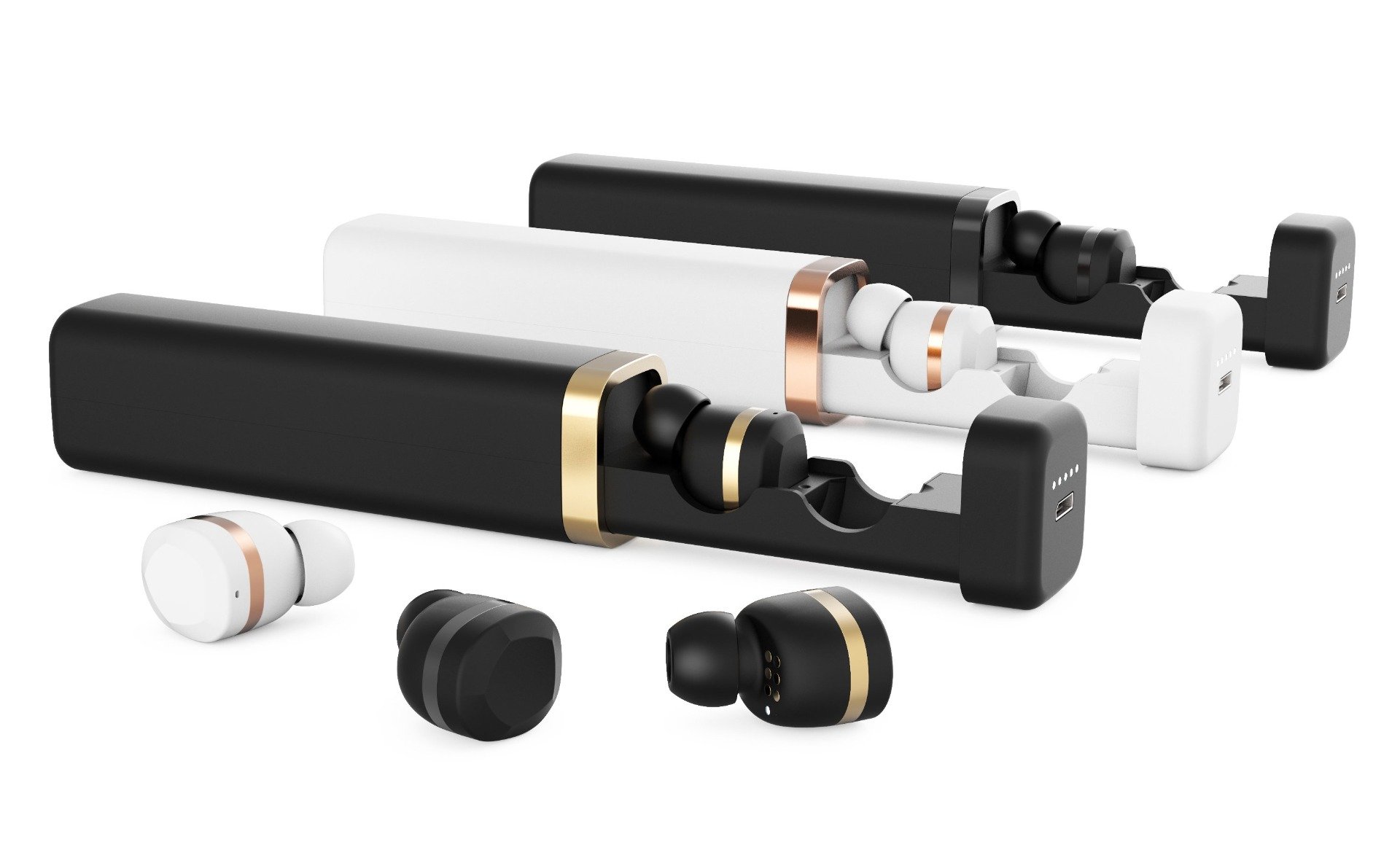 Key Features
HIGH QUALITY AUDIO – Whether you're listening to music, enjoying podcasts playing games, you'll experience a really premium acoustic experience

LONG LASTING BATTERY – A case full of energy. Fully loaded, the case gives you up to 30 hours of total listening time. And charging in the case for just 10 minutes generates around 1 hours of listening time

GET HEARD – With the software algorithm, the microphones pick up speech and suppress ambient noise for the clearest possible calls of all our true wireless earphones

LOWEST LATENCY – With the lowest latency, the games feel real.
HAPPY PLUGS YEVO 1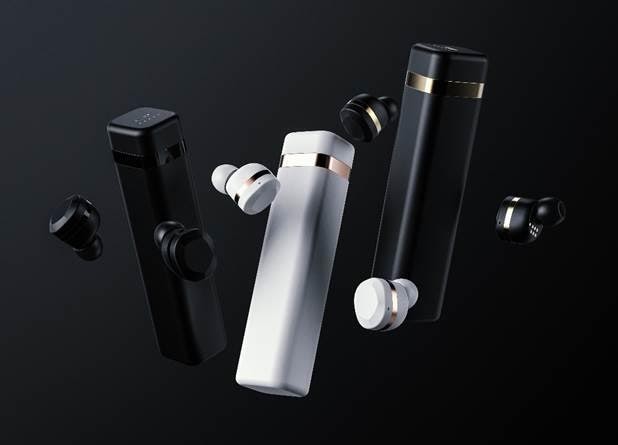 MEDITATION FOR YOUR EARS
YEVO 1 is a new generation of smart headphones without any wires for total freedom of movement. Engineered to musical perfection, cutting-edge technology and designed to be featherweight in a incomparable harmony of tech and style.
Experience freedom with Bluetooth 4.1 connection and Near-Field Magnetic Induction – NFMI pairing for secure flawless connectivity.
To deliver an excellent music experience we integrated the latest advancements in audio quality with balanced armatures from Knowles. Delivering a safe, crystal clear audio quality, fine-tuned to hit those crisp highs and deep lows for a fully mesmeric experience.
YEVO 1 doesn't isolate you from the world and we're introducing audio transparency, a feature that allows you to remain connected to your surroundings by letting sound in. With the 4 built-in microphones you can take phone calls, control music and volume with the two touch sensors. Introducing the YEVO 1, a True Wireless Headphones by YEVO Labs.
ACOUSTICS
The YEVO 1 is built with two dedicated amps driving high-precision balanced armature speakers. The result is an incredibly detailed sound with excellent mid and high-tones and a tight bass response all reproduced with minimal distortion. Designed for pro-audio in-ear applications.
CONNECTIVITY
YEVO 1 delivers a perfectly synchronized and wire-free HD sound experience. The YEVO 1 connects to your device with 4.1 Bluetooth and pairs with a technology called Near-Field Magnetic Induction, or NFMI. It's been previously used mostly in hearing aids, uses a low-power magnetic field to transmit data, draws far less power than Bluetooth and sends music more secure. The YEVO 1 connects directly to your ears at a distance of up to 66 feet from any Bluetooth enabled device/phone/tablet
AUDIO TRANSPARENCY & MICROPHONES
The YEVO 1 doesn't isolate you from the world. We are introducing audio transparency, a feature that allows you to remain connected to your surroundings by letting sound in or keeping it out. Activate the audio transparency mode near busy roads to hear traffic. With triple omni-directional microphones, one microphone allows you to take calls meanwhile the other two keeps listening to the surroundings and filter away noise and voices of people around you for perfect call quality.
BATTERY
YEVO 1 delivers a up to 20 hours of battery life with the elegant and slim charge and storage case. Battery time is approximate and depends on network configuration, signal strength, operating temperature, voice and data mix, and features selected. Listening time: 3-4h per and calling time: 3h per charge and with the charging case you have 4-5 charging extra charges on the go.
TOUCH & CONTROL
The YEVO 1 touch sensor technology allows you to manage the volume, take phone calls, control your music, activate audio transparency, access Siri and Google Assistant and much more with just a tap.
DESIGN & STYLE
Designed in our Stockholm studio the YEVO 1 earbud is inspired by faceted precious metals and smooth shapes with the determination to deliver advanced technology in a sleek and sophisticated way.
Technical Specification
EARPHONE BATTERY
Battery Capacity (mAh): 60 mAh
Listening time: 3-4 h
Calling time: 3 h
Charge to 80%: 1h
Charge to 100%: 1.5h
CASE BATTERY
Battery Capacity (mAh): 600 mAh
Number of earphone charges: 4-5 charging cycles
Charge case to 80%: 1.5 h
Charge case to 100%: 2 h
ACOUSTICS
Audio Codec: SBC
Driver Type: Balanced Armature
Frequency Range: 20 Hz – 20kHz
Speaker Sensitivity: 96 ±3dB
Impedance: 32Ω±15%
MICROPHONE
Mic Type: Omnidirectional, with CVC noise cancellation
Quantity: 3
Audio Transparency: Yes
DIMENSIONS & WEIGHT
Headphone: 8 grams per earphone
Charging Case Weight: 55 grams
Earphone Weight: 10.4g
Charge and Storage Case dimensions: 24.2mm (L) x 27.7 mm (W) x 101.5mm (H)
DURABILITY
Sweat and weather resistant design
BLUETOOTH SPECS
Bluetooth: 4.1
Bluetooth Profile: A2DP, AVRCP, HFP
Wireless Range: 10m / 30ft
Earphone paring communication: NFMI (Near Field Magnetic Induction Communication) for minimized latency
WHATS IN THE BOX
YEVO 1 Earbuds (L / R)
Storage and Charge Case
Eartips (S / M / L / XL)
Micro-USB Cable
Manual
"TechMatched offers a price-beating policy for its customers. If you find anyone selling at less price than us, you can simply contact us and we'll beat the price for you.
Read here in detail about Price-Match Policy."
Check out the product details on manufacturer's website