Description
Buy Thunder Raptor Gaming Case in Pakistan | TechMatched
Thunder Gaming Case Raptor Tgc-r81 Snow White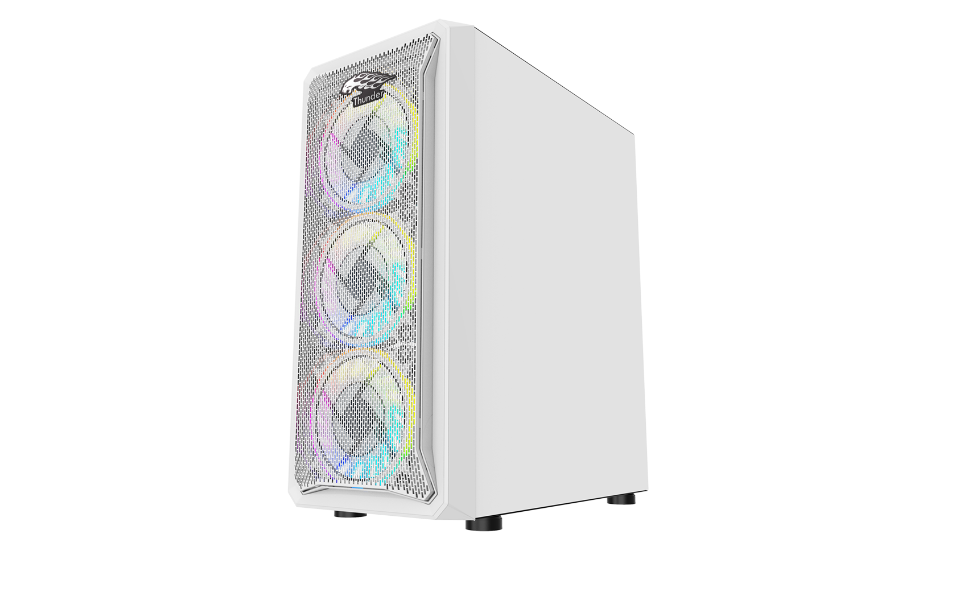 Key Features
Supports RGB Strip in front
Front Pannel in Mesh
It has tempered-glass side panel.
Supports ATX, Micro-ATX, ITX
Included RGB fans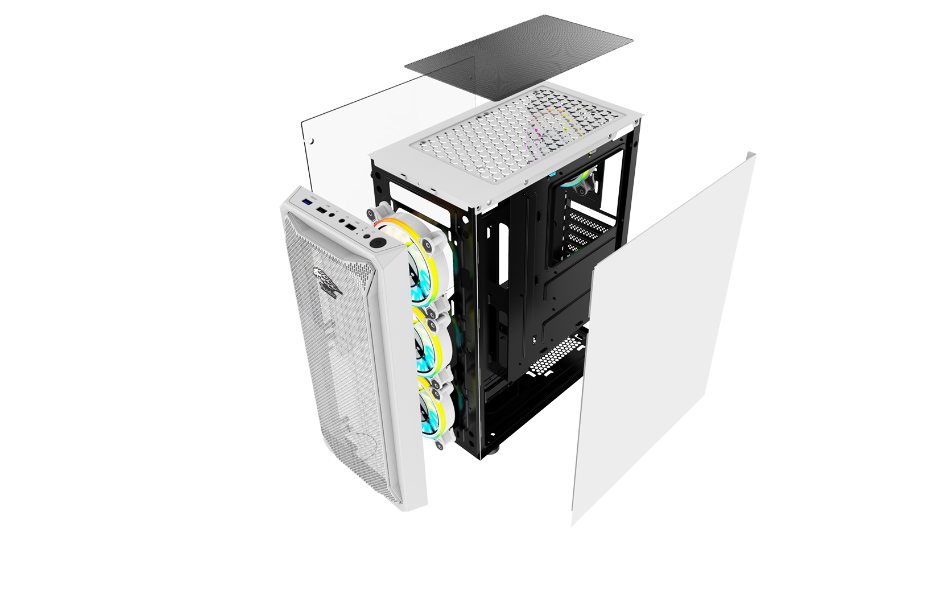 HIGH AIRFLOW LAYOUT
Structured to improve your system's cooling, complete with a steel grill front panel for optimal air intake.
PUT YOUR CONNECTIONS WITHIN EASY REACH
The modern Glass Side panel + Metal side panel
1*USB3.0 + USB1.1*2 , a combination audio/microphone jack.
UNLIMITED POSSIBILITIES
Build it how you want today, with an easy upgrade path for tomorrow.
Technical Specification
Front Panel: Plastic + mesh
Left Side Panel: Tempered Glass window like photo
Right Side Panel: Right side cover (metal black)
Chassis
SPCC 0.4mm, Black interior
USB 3.0  x 1  (included)
HD Audio + USB2.0  x 2  (included) LED Button  x 1  (included)
PSU Position/Type Bottom / ATX PSU
Motherboard Type ATX / M ATX/ ITX
Drive Bays: 5.25" exposed    x 0 3.5"   exposed    x 0
3.5" HDD x 2 2.5" SSD x 4
PCI Expansion Slots: x 7
Size: Chassis:340x190x430mm Case
Size:400*190*440 Carton:  481*242*437
4 X ARGB FANS With Motherboard Sync Available
For more details, visit official website here.
"TechMathced offers a price-beating policy for its customers. If you find anyone selling at less price than us, you can contact us, and we'll beat the price for you.
Read here in detail about Price-Match Policy."