Description
Buy Ryzen 5 5600G Processor in Pakistan | 6 Cores 12 Threads @ 3.9Ghz Base / 4.4Ghz Turbo With Radeon™ Graphics (Chip)
Buy Ryzen 5 5600G Processor in Pakistan | 6 Cores 12 Threads @ 3.9Ghz Base / 4.4Ghz Turbo With Radeon™ Graphics (Chip).The six-core 12-thread Ryzen 5 5600G comes to market as part of AMD's first salvo of 7nm 'Cezanne' APUs for desktop PCs that AMD plans to use to plug big price gaps in its Ryzen 5000 lineup that dominates our Best CPU list and CPU Benchmark hierarchy.
Features best-in-class graphics performance in a desktop processor for smooth 1080p gaming, no graphics card required

6 Cores and 12 processing threads, bundled with the AMD Wraith Stealth cooler

4.4 GHz Max Boost, unlocked for overclocking, 19 MB cache, DDR4-3200 support

For the advanced Socket AM4 platform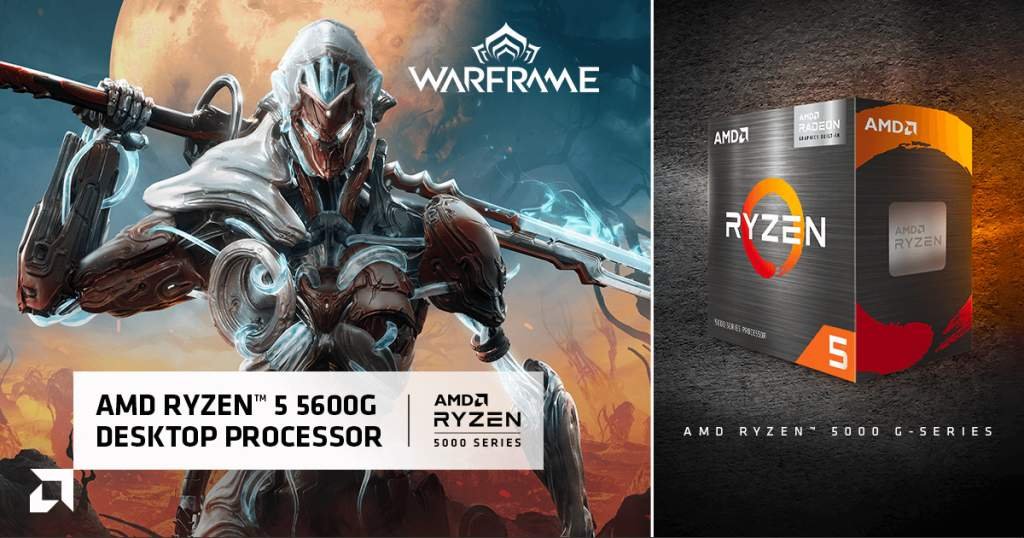 Be unstoppable with the unprecedented speed of the AMD Ryzen™ 5000 G-Series desktop processors, whether you're playing the latest games, designing the next skyscraper, or crunching scientific data. With AMD Ryzen™ desktop processors, you're in the lead.

Graphics built-in
The AMD Ryzen™ 5 5600G desktop processor gives you the world's fastest graphics in a desktop processor1. Play top games in smooth 1080p with 6 cores, 12 threads, boost clocks of up to 4.4GHz2, 19MB of total cache, and 7 Graphics Compute Units at up to 1.9GHz3.

The newest technologies
All Ryzen™ 5000 Series processors come with the full suite of Ryzen™ technologies designed to elevate your PC's processing power including Precision Boost 2 and Precision Boost Overdrive4.

Build with confidence
Not only are these processors drop-in ready on AMD 500 and select 400* series motherboards with a simple BIOS update, you can easily tweak and tune your processor with Ryzen™ Master and AMD StoreMI.
*Select motherboards may require BIOS update based on date of manufacture or purchase.

THE BEST PROCESSOR FOR THE BEST GAMING OS
Buy Ryzen 5 5600G Processor in Pakistan give you Ultimate performance. Seamless compatibility. Get an incredible Windows 11 gaming experience with AMD Ryzen™ Processors.
DirectX, Microsoft, and Windows are registered trademarks of Microsoft Corporation in the US and/or other countries.
General Specifications
Product Family: AMD Ryzen™ Processors
Product Line: AMD Ryzen™ 5 5000 G-Series Desktop Processors with Radeon™ Graphics
Max. Boost Clock: Up to 4.4GHz
AMD Configurable TDP (cTDP): 45-65W
Processor Technology for CPU Cores: TSMC 7nm FinFET
Unlocked for Overclocking : Yes
Max. Operating Temperature (Tjmax): 95°C
*OS Support
Windows 11 – 64-Bit Edition
Windows 10 – 64-Bit Edition
RHEL x86 64-Bit
Ubuntu x86 64-Bit
*Operating System (OS) support will vary by manufacturer
"TechMathced offers a price-match policy for its customers. If you find anyone selling at less price than us, you can simply contact us and we'll match the price for you.
Read here in detail about Price-Match Policy."