Description
Buy Gigabyte B660M DS3H DDR4 LGA 1700 Intel in Pakistan | TechMatched
GIGABYTE B660M DS3H DDR4 (B660/ Intel/LGA 1700/ Micro-ATX/ DDR4/ Dual M.2/ PCIe 4.0/ USB 3.2 Gen2 Type-C/ 2.5GbE LAN/Motherboard)
Highlights
Intel® B660 Motherboard with 6+2+1 Phases Hybrid Digital VRM with MOS Heatsink, 2 x PCIe 4.0 M.2 with Thermal Guard, 2.5GbE LAN, Rear USB 3.2 Gen 2 Type-C®, RGB FUSION 2.0, Q-Flash Plus
B660M DS3H DDR4
Cleaner and more efficient power delivery to the CPU with better thermal performance ensure stability under high CPU frequencies and heavy loading.
6+2+1 Phases Low RDS(on) MOSFETs
Solid capacitors to improve transient response and minimize oscillation
8-pin Solid Pin CPU Power Connector
It has:
PCIe 4.0 slot
PCIe 4.0 M.2 Connector
PCIe 4.0 Ready PCB
Support for DDR4 XMP Up to 5333MHz and Beyond*
GIGABYTE is offering a tested and proven platform that ensures proper compatibility with profiles up to 5333MHz and beyond. All users need to do to attain this performance boost is to ensure that their memory module is XMP capable and that the XMP function is activated and enabled on their GIGABYTE motherboard.
* XMP Profile support may vary depending on memory module. Please see the complete validated memory support list. Product features may vary by model.
Dual PCIe 4.0 x4 M.2 Connectors with Thermal Guard
Hybrid Cores Optimization
With new Intel Hybrid technology, GIGABYTE exclusively creates two new " CPU Upgrade " in BIOS profiles to meet different users' scenarios by adjusting P-Core and E-Core activation and voltage policy.
P-Core
Deactivate all E-Core
Zero compromise on gaming performance
Up to 20% lower CPU package power
Up to 5°C lower CPU temperature
M.2 Thermal Guard
GIGABYTE Ultra-Efficient M.2 Thermal Guard
With durability in mind, GIGABYTE provides a thermal solution for M.2 SSD devices. The M.2 Thermal Guard prevents throttling and bottlenecks from high speed M.2 SSDs as it helps to dissipate heat before it becomes an issue.
Thermal Throttling As Temperature Rises
Smart Fan 6
Smart Fan 6 contains several unique cooling features that ensure gaming PC maintain its performance while staying cool and quiet. Multiple fan headers can support PWM/DC fan and pump, and users can easily define each fan curve based on different temperature sensors across the board via intuitive user interface.
Headers & Sensors
4 PWM/DC Fan Headers
6 Internal Temperature Sensors
Cooling Features
High Current Support

Each fan headers support PWM and DC fan and Water cooling Pump , and up to 24W (12V x 2A) with Over-Current Protection

Precision Control

Up to 6 temperature/fan speed control points for precise fan curve

Dual Curve Mode

Slope/Stair dual mode for different user scenario

Fan Stop

Fan can stop completely below users' specified temperature point
Smart Fan 6 BIOS UI
Improve fan curve UI: We increase control points from 5 to 7 and larger fan speed graph for precise and easier fan curve control.
Slope/Stair dual graph mode: Fan curve can be quickly switch with Slope and Stair modes for different user scenario. Slope is traditional and intuitive linear fan speed curve. With newly added Stair non-linear mode, fan keeps at same speed between specified temperature interval.
Manual Input: For advanced users, we provide fan speed manual input for more precise control.
EZ Tuning: Use can place 4 EZ Tuning points at rough temperature/fan speed, and Smart Fan 6 can quickly generate a fan curve.
Fan curve profile: Fan curve profile can be saved in BIOS ROM, profile will be kept after updating BIOS.
FAN STOP
Achieve fan silence. With Fan Stop, map any fan to stop completely when temperatures drop below a specified threshold. Which fan stops, based on readings from which sensor, and at what temperature—all of it can be customized to your liking.
Intelligent Fan Control Design
First adopter on 2.5 GbE LAN onboard
2X Faster than ever
Adoption of 2.5G LAN provide up to 2.5 GbE network connectivity, with at least 2 times faster transfer speeds compared to general 1 GbE networking, perfectly designed for gamers with ultimate online gaming experience.
Support Multi-Gig(10/100/1000/2500Mbps) RJ-45 Ethernet
Connecting the Future – USB Type-C®
The World's Next Universal Connector
The USB Type-C® is a new reversible connector that is loaded with useful features such as USB 3.2 Gen2 support for 10Gb/s transfer speed. Powered by the Intel® USB 3.2 Gen2 controller, this little port provides the best USB Type-C® experience possible.
HDMI 2.0 for 4K UHD Display and HDCP 2.2 supported
HDMI 2.0, which is backwards compatible with HDMI 1.4, offers 18 Gb/s of bandwidth – nearly twice that of the previous generation. This unlocks the potential for users to transfer multiple video streams, as well as a native cinematic 21:9 ratio (which most movies are shot in), offering the best visual experience for viewers.
High-End Audio Capacitors
GIGABYTE motherboards use high-end audio capacitors. These high quality capacitors help deliver high resolution and high fidelity audio to provide the most realistic sound effects for gamers.
Audio Noise Guard
GIGABYTE motherboards feature an audio noise guard that essentially separates the board's sensitive analog audio components from potential noise pollution at the PCB level.
Q-Flash Plus
Update the BIOS easily without installing the CPU, memory and graphics card.
With GIGABYTE Q-Flash Plus, you don't need to install the CPU, memory and graphics card nor enter the BIOS menu to flash the BIOS. Just download and save a new BIOS file (rename to gigabyte.bin) on the USB flash drive, then press the dedicated Q-Flash Plus button and you're good to go!
Solid Pin Power Connectors
B660 motherboards feature solid plated ATX 12V 8pin power connectors to offer a stable power supply during CPU overloading.
Solid Pin Power connector advantages
Larger contact area for electricity
More metal quantity to sustain higher power and generated heat
Ultra durable and longer lifespan
RGB FUSION 2.0
B660 motherboards feature RGB FUSION 2.0 to offer lighting effected options and customized settings with outstanding aesthetics, and able to let enthusiasts building a stylish and unique gaming PC.
* Addressable LEDs are available only on select Motherboards, external LED Strips, Addressable LED Strips are not included with Motherboard purchase.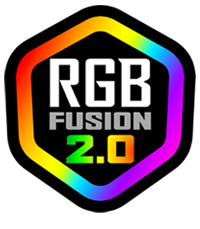 RGB Fusion 2.0 Software
With an integrated intuitive user interface, the RGB Fusion 2.0 provides you a better solution for customizing the lighting effects across all supported devices. From motherboards, graphics cards to the peripheral products, you can personalize your gaming rig with your own style and show off your build by sharing the profiles. In addition, the new gaming mode makes the lighting effects interactive with selected games to bring you the most immersive gaming experience.
B660M DS3H DDR4 (rev. 1.0)
Specifications
LGA1700 socket: Support for 12th Generation Intel® Core™, Pentium® Gold and Celeron® Processors*
L3 cache varies with CPU

* Please refer to "CPU Support List" for more information.

Intel® B660 Express Chipset

Support for DDR4 5333(O.C.)/ DDR4 5133(O.C.)/DDR4 5000(O.C.)/4933(O.C.)/4800(O.C.)/ 4700(O.C.)/ 4600(O.C.)/ 4500(O.C.)/ 4400(O.C.)/ 4300(O.C.)/4266(O.C.) / 4133(O.C.) / 4000(O.C.) / 3866(O.C.) / 3800(O.C.) / 3733(O.C.) / 3666(O.C.) / 3600(O.C.) / 3466(O.C.) / 3400(O.C.) / 3333(O.C.) / 3300(O.C.) / 3200/3000/2933/2666/2400/2133 MHz memory modules
4 x DDR DIMM sockets supporting up to 128 GB (32 GB single DIMM capacity) of system memory
Dual channel memory architecture
Support for ECC Un-buffered DIMM 1Rx8/2Rx8 memory modules (operate in non-ECC mode)
Support for non-ECC Un-buffered DIMM 1Rx8/2Rx8/1Rx16 memory modules
Support for Extreme Memory Profile (XMP) memory modules

(Please refer "Memory Support List" for more information.)

Integrated Graphics Processor-Intel

®

HD Graphics support:

1 x D-Sub port, supporting a maximum resolution of 1920×1200@60 Hz
1 x HDMI port, supporting a maximum resolution of 4096×2160@60 Hz
* Support for HDMI 2.1 version and HDCP 2.3.
** Support native HDMI 2.1 TMDS compatible ports.
1 x DisplayPort, supporting a maximum resolution of 4096×2304@60 Hz
* Support for DisplayPort 1.2 version and HDCP 2.3
1 x DisplayPort, supporting a maximum resolution of 4096×2304@60 Hz
* Support for DisplayPort 1.2 version.

(Graphics specifications may vary depending on CPU support.)

Support for up to 4 displays at the same time

Realtek® Audio CODEC
High Definition Audio
2/4/5.1/7.1-channel
* To configure 7.1-channel audio, you need to open the audio software and select Device advanced settings > Playback Device to change the default setting first.

Realtek® 2.5GbE LAN chip (2.5 Gbps/1 Gbps/100 Mbps)

1 x PCI Express x16 slot, running at x16
(The PCIEX16 slot conforms to PCI Express 4.0 standard.)
2 x PCI Express x1 slots
(The PCIEX1 slots conform to PCI Express 3.0 standard.)

CPU:

1 x M.2 connector (Socket 3, M key, type 2260/2280 PCIe 4.0 x4/x2 SSD support) (M2A_CPU)

Chipset:

1 x M.2 connector (Socket 3, M key, type 2260/2280 PCIe 4.0 x4/x2 SSD support) (M2P_SB)
4 x SATA 6Gb/s connectors

Support for RAID 0, RAID 1, RAID 5, and RAID 10

Intel® Optane™ Memory Ready
* System acceleration with Intel® Optane™ Memory can only be enabled on the M.2 connector supported by the Chipset.

Chipset:

1 x USB Type-C® port on the back panel, with USB 3.2 Gen 2 support
5 x USB 3.2 Gen 1 ports (3 ports on the back panel, 2 ports available through the internal USB header)
2 x USB 2.0/1.1 ports on the back panel

Chipset+2 USB 2.0 Hubs:

4 x USB 2.0/1.1 ports available through the internal USB headers

1 x 24-pin ATX main power connector
1 x 8-pin ATX 12V power connector
1 x CPU fan header
3 x system fan headers
1 x addressable LED strip header
1 x RGB LED strip header
2 x M.2 Socket 3 connectors
4 x SATA 6Gb/s connectors
1 x front panel header
1 x front panel audio header
1 x USB 3.2 Gen 1 header
2 x USB 2.0/1.1 headers
1 x Trusted Platform Module header (For the GC-TPM2.0 SPI/GC-TPM2.0 SPI 2.0 module only)
1 x serial port header
1 x parallel port header
1 x S/PDIF Out header
1 x Q-Flash Plus button
1 x reset button
1 x reset jumper
1 x Clear CMOS jumper

*All fan headers are subject to support AIO_Pump, Pump and high performance fan with the capability of delivering up to 2A/12V @ 24W.

2 x USB 2.0/1.1 ports
1 x PS/2 keyboard/mouse port
1 x D-Sub port
1 x HDMI port
2 x DisplayPorts
3 x USB 3.2 Gen 1 ports
1 x USB Type-C® port, with USB 3.2 Gen 2 support
1 x RJ-45 port
3 x audio jacks

Voltage detection
Temperature detection
Fan speed detection
Fan fail warning
Fan speed control
* Whether the fan speed control function is supported will depend on the cooler you install.

1 x 256 Mbit flash
Use of licensed AMI UEFI BIOS
PnP 1.0a, DMI 2.7, WfM 2.0, SM BIOS 2.7, ACPI 5.0

Support for APP Center
* Available applications in APP Center may vary by motherboard model. Supported functions of each application may also vary depending on motherboard specifications.
@BIOS
EasyTune
Fast Boot
Game Boost
ON/OFF Charge
RGB Fusion
Smart Backup
System Information Viewer
Support for Q-Flash Plus
Support for Q-Flash
Support for Xpress Install

Norton® Internet Security (OEM version)
Realtek® Gaming LAN Bandwidth Control Utility

Support for Windows 11 64-bit
Support for Windows 10 64-bit

Micro ATX Form Factor; 24.4cm x 24.4cm
"TechMathced offers a price-match policy for its customers. If you find anyone selling at less price than us, you can simply contact us and we'll match the price for you.
Read here in detail about Price-Match Policy."

For further details, visit official website.
For more budget options, click here.