Description
Buy EASE EGM100 Pro Gaming Mouse in Pakistan | TechMatched
Key Features
Elevate your gaming experience with the EASE EGM100 Gaming Mouse, featuring 4 programmable keys for enhanced performance and customization.
Compact and ergonomic design with dimension 1307340mm makes it comfortable to use for extended gaming sessions.
The 603EP chip ensures smooth and responsive operation while the 125HZ rate of return guarantees ultra-fast response times.
Adjustable DPI settings of 1200 – 1800 – 2400 – 3600 and 7 color lighting options allow for personalized gaming experience.
Durable 1.5m PVC wire and Huanor 300W switch life ensure long-lasting and reliable performance. Upgrade your gaming setup with the EASE EGM100 Gaming Mouse.
Product Brochure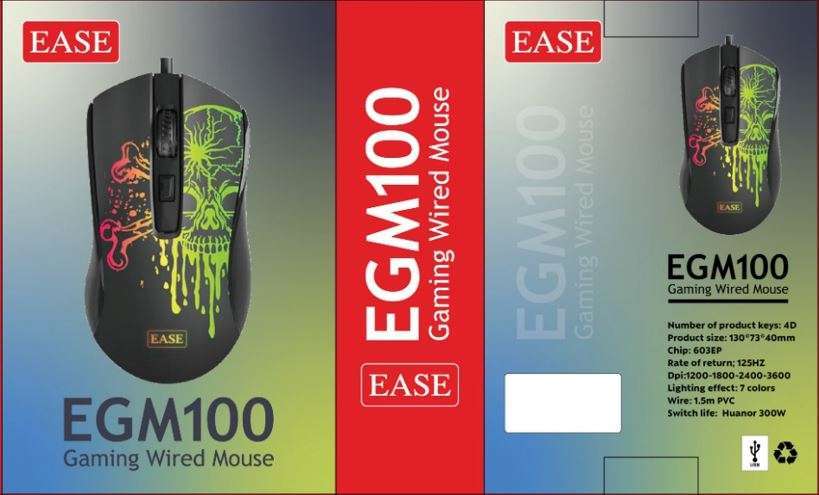 Product Details
Number of product keys: 4D
Product size : 130*73*40mm
Chip : 603EP
Rate of return : 125HZ
Dpi : 1200 – 1800 – 2400 – 3600
Lighting effect : 7 Colors
Wire : 1.5m PVC
Switch life : Huanor 300W
"TechMathced offers a price-beating policy for its customers. If you find anyone selling at less price than us, you can simply contact us and we'll beat the price for you.
Read here in detail about Price-Beating Policy."
For further details, visit official website.
For more products in budget, click here.