Description
Buy AMD Ryzen 5 2600 Tray Processor in Pakistan | TechMatched
AMD Ryzen 5 2nd Gen – RYZEN 5 2600 Pinnacle Ridge (Zen+) 6-Core 3.4 GHz (3.9 GHz Max Boost) Socket AM4 65W – Desktop Processor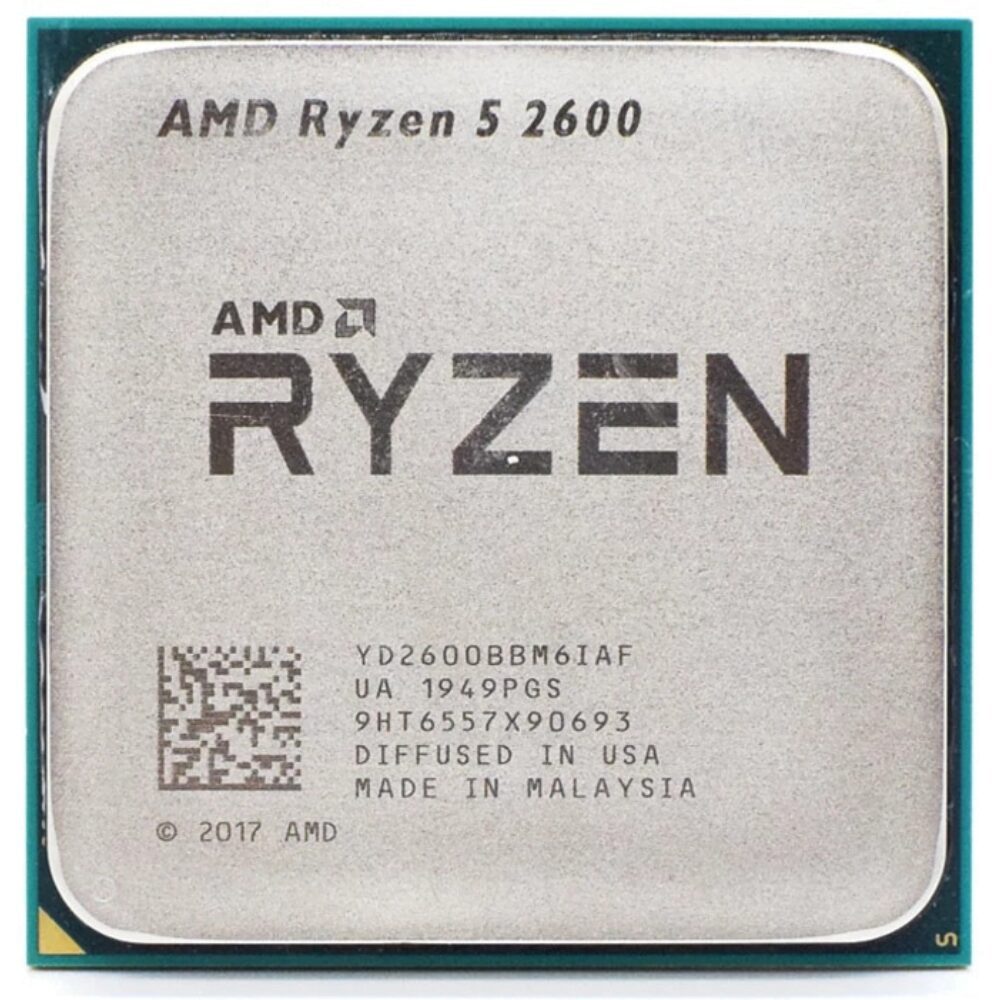 Key Features
2nd Gen Ryzen
AMD StoreMI Technology
AMD SenseMI Technology
AMD Ryzen Master Utility
Socket AM4
Max Boost Frequency 3.9 GHz
DDR4 Support
Unlocked Processor
Thermal Design Power 65W
AMD Ryzen 5 2600
The AMD Ryzen 5 2600 is a desktop processor with 6 cores, launched in April 2018, at an MSRP of $199. It is part of the Ryzen 5 lineup, using the Zen+ (Pinnacle Ridge) architecture with Socket AM4. Thanks to AMD Simultaneous Multithreading (SMT) the core-count is effectively doubled, to 12 threads. Ryzen 5 2600 has 16 MB of L3 cache and operates at 3.4 GHz by default, but can boost up to 3.9 GHz, depending on the workload. AMD is building the Ryzen 5 2600 on a 12 nm production process using 4,800 million transistors. The silicon die of the chip is not fabricated at AMD, but at the foundry of GlobalFoundries. You may freely adjust the unlocked multiplier on Ryzen 5 2600, which simplifies overclocking greatly, as you can easily dial in any overclocking frequency.
AMD StoreMI Technology
Enhancing load times, boot times, file management and system responsiveness
AMD SenseMI Technology
True machine intelligence and accelerated system performance right at your fingertips.
AMD Ryzen Master Utility
The power to overclock freely, unleashing the true potential of your processor.
AMD Ryzen Socket AM4 Platform
Future-proof mainstream computing platform with the new X470 and B450 chipsets.
For more information, visit website here.
"TechMathced offers a price-match policy for its customers. If you find anyone selling at less price than us, you can simply contact us and we'll match the price for you.
Read here in detail about Price-Match Policy."
For more details, visit similar products here.